Database with more than 57,000 Persons
The database currently contains biographical information on approximately 57,000 people and is continuously updated until the end of the project. The exact work status is documented under the heading "content". Biographical data of individuals, which can either be displayed as a list or visualized (map and network) are available. Search and display options will be continuously extended.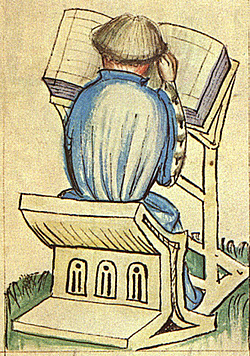 Students of higher faculties – jurisprudence, theology and medicine – regardless of graduation (scholars, bachelors, licentiates, doctorates).
Masters or Licentiates of Arts.
University visitors from nobility, regardless of graduation.
Data regarding pre-and post-university life and activity.
Not registered in the database are nongraduate visitors of the arts faculties (scholares simplices) and graduates with lower degrees (baccalaurii artium).
See Database
See Instructions for use
See Download der Gesamtdaten (Stand Ende 2019)