Repertory of Graduated Scholars of the Holy Roman Empire between 1250 and 1550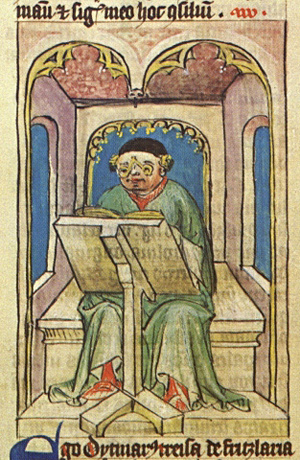 The Repertory Academicum Germanicum (RAG) is a research project that records and evaluates biographical, social and cultural data of university scholars of the Holy Roman Empire in one database.
The Repertory Academicum Germanicum's mission is to gather biographical and social data of scholars, theologians, jurists, physicians, and Master of Arts graduated at German and foreign universities between 1250 and 1550 and to create a prosopographic database for the entire territory of the Holy Roman Empire. Thus, the RAG database presents the elites of the medieval student body: Master of Arts, graduates of the three higher judicial, theological, and medical faculties as well as nongraduates from the nobility who attended university.
Not registered in the database are nongraduate visitors of the arts faculties (scholares simplices) and graduates with lower degrees (baccalaurii artium).
The RAG's aim is to develop the history of cultural reach of a pre-modern intellectual leadership group and to gain a comprehensive insight into medieval origins of modern knowledge society with some 60.000 persons.
As a result, RAG will constitute a who's who of the Holy Roman Empire's scholars and offer through its database diversely new, also interdisciplinary perspectives. It will facilitate qualitative and quantitative statements on the intellectual elite of the Holy Roman Empire, their European networking, as well as institutional and territorial comparisons.
The aim is to describe the impact of scholars in the pre-modern society on an empirically sound basis, and to explain it in the scope of modernly linked educational research based on social, cultural and scientific history.
The RAG project is funded by the Bavarian Academy of Sciences (Historical Commission within the Bavarian Academy of Sciences) and as part of the academy program by the Federal Republic of Germany, the Free State of Bavaria and the State of Hesse.
The RAG is at the same time an institution (Board of Trustees) of the Swiss Academy of Humanities and Social Sciences.